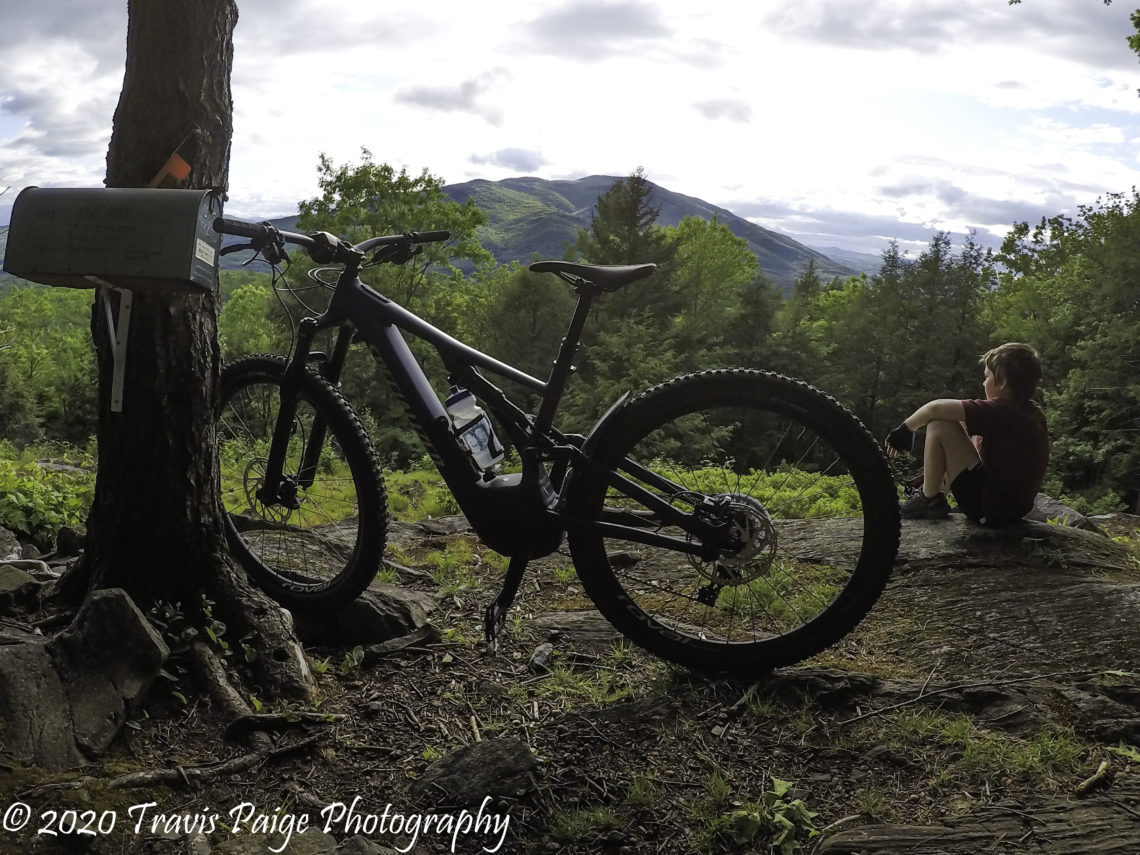 Upper Valley Mountain Biking
When my son first became interested in mountain biking last year, I wanted to be part of his learning experience. My old bike was about 25 years old. Although it served me well for all those years, I quickly found out that it was inadequate for all of our adventuring needs. I began to research and (with my wife's begrudging agreement) purchase the correct bikes, tools, and gear. Now the fun begins!
After riding the few Upper Valley mountain biking trails that we knew, we wanted to explore and discover new places. By searching online, talking to friends, and other riders, we discovered that the Upper Valley has many places to shred, but not all easily found on the Internet. Not to worry, I want to share my newfound knowledge of all these great spots! Here are twenty locations that are all within a forty-minute drive from Lebanon, NH starting with the closest. They include places large and small, from easy to hard.
A collection of images, some candid, from our adventures can be found here.
1. Boston Lot/Landmark Lands
The Landmark/Boston Lot trail system is probably the most popular in the Upper Valley due to its location, size, and range of trail diversity. It attracts riders looking for a technical ride with roots, rock gardens, steep climbs, and other gems of nature. The trail network is maintained by the Upper Valley Mountain Bike Club with the land mostly owned by Dartmouth College (I believe the land was granted to the college back when the town and college were first being formed). The land around Boston Lot Lake and the Nature Walk trailhead is owned by the city of Lebanon.
Our favorite trails are the rocky and technical ones around the old quarry. The lower trails near the Nature Walk trailhead called Sherwood Forest offers some easier trails and a small skills park.
Trailheads:
Nature Walk
DHMC
Wilder Dam
Location: Lebanon, NH
Acreage: Approx. 2,500
Number of Trails: 83
Miles of Trails: Approx. 32
Skill Level: A few Easy Trails, but mostly Intermediate to Expert
Features: Boston Lot Lake (swimming, fishing, and camping with permit), views from Burnt Mountain, and the Old Quarry.
Related Links:
Trail Map
Trail Map
Upper Valley Mountain Bike Association
Boston Lot Conservation Area
2. APD and Starr Hill Trails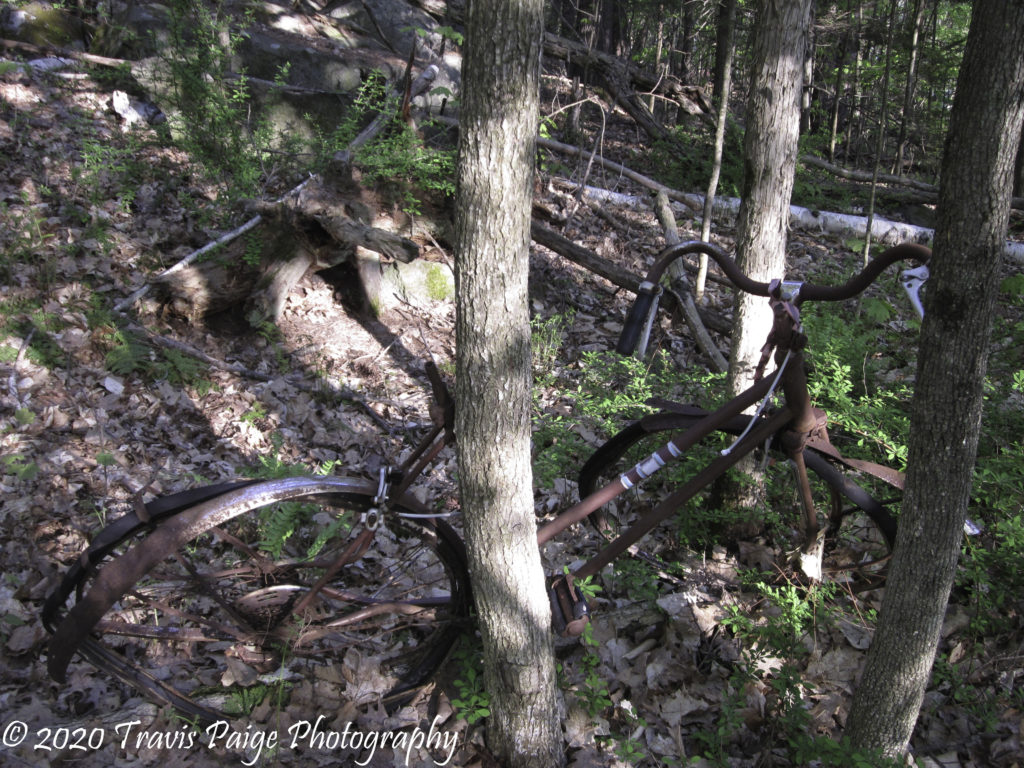 These multi-use trails are nestled between Alice Peck Day Hospital, I-89, and downtown Lebanon, consisting mostly of a wide looping double track with singletracks connecting the loops. A great place to bring the young ones who are just starting to learn how to mountain bike.
Trailheads:
APD (Multiple entrance points)
Wheatley Street
Eldridge Street
Location: Lebanon, NH
Acreage: Approx. 77
Number of Trails: 9+
Miles of Trails: Approx. 4
Skill Level: Easy to Intermediate
Features: Park benches, large erratics, wide trails, and close to town.
Related Links:
APD Trail Map
Starr Hill Trail Map
If you are looking for a quick technical ride that is less traveled, this is the spot – it has rolling terrain with a lot of rocks and you can't forget about the roots. My son and I created a new mountain biking term called "rootified" and it describes this place perfectly. "Rootified" is when your bike slips on roots and you either stop or fall down.  It borders Mink Brook and Hanover's Farr Field, which is another entry point onto the trails. Did I mention there were a lot of rocks?
Trailheads:
Hypertherm (park in the upper parking near the kiosk, but not on the basketball court)
Farr Field
Location: Hanover, NH
Acreage: Approx. 150
Number of Trails: 4+
Miles of Trails: Approx. 2.6 (Plus the trails on Rix Ledges)
Skill Level: Intermediate to Expert
Features: Mink Brook, Farr Field (picnic tables and baseball field), and many erratics.
Related Links:
Trail Map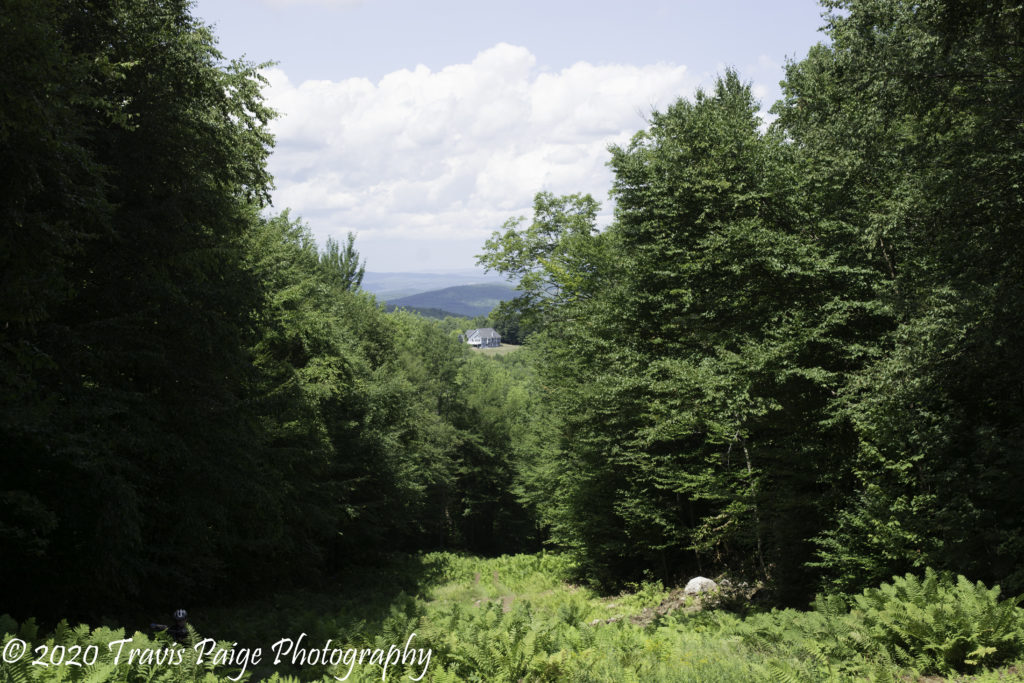 Just recently, Whaleback built three trails on their mountain. With 700 feet of vertical incline, it offers a unique downhill experience that is not found anywhere else in the Upper Valley. It is also a great workout to get to the top. Currently, there is one trail to the top and two downhill trail options and I would rate them as intermediate to expert. Be warned there are a few surprises like steep drops, ledge, and sharp corners. If you ride a hardtail, they might rattle you a bit. To find the uphill trail, ride up the Ivory ski trail (all the way to the right). About three-quarters of the way up bear left onto the singletrack that switchbacks up to the top. At the lift stay to the right and the trail starts on the top of the Whaletail ski trail.
Trailhead:
Whaleback Parking Area
Location: Enfield, NH
Acreage: Approx. 85
Number of Trails: 3
Miles of Trails: 3+
Skill Level: Intermediate to Expert
Features: Great Views
Related Links:
Whaleback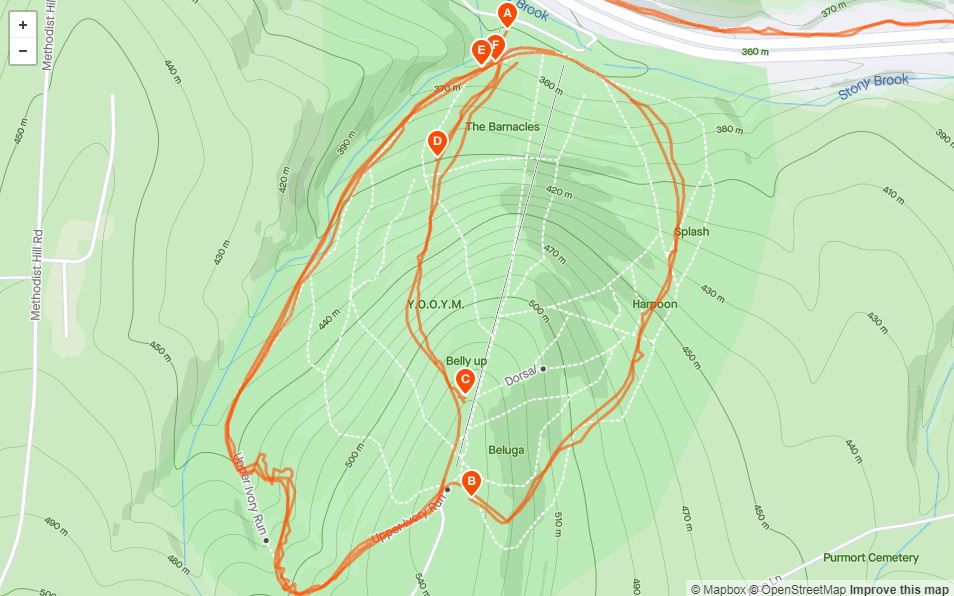 5. Hurricane Hill - Hartford Town Forest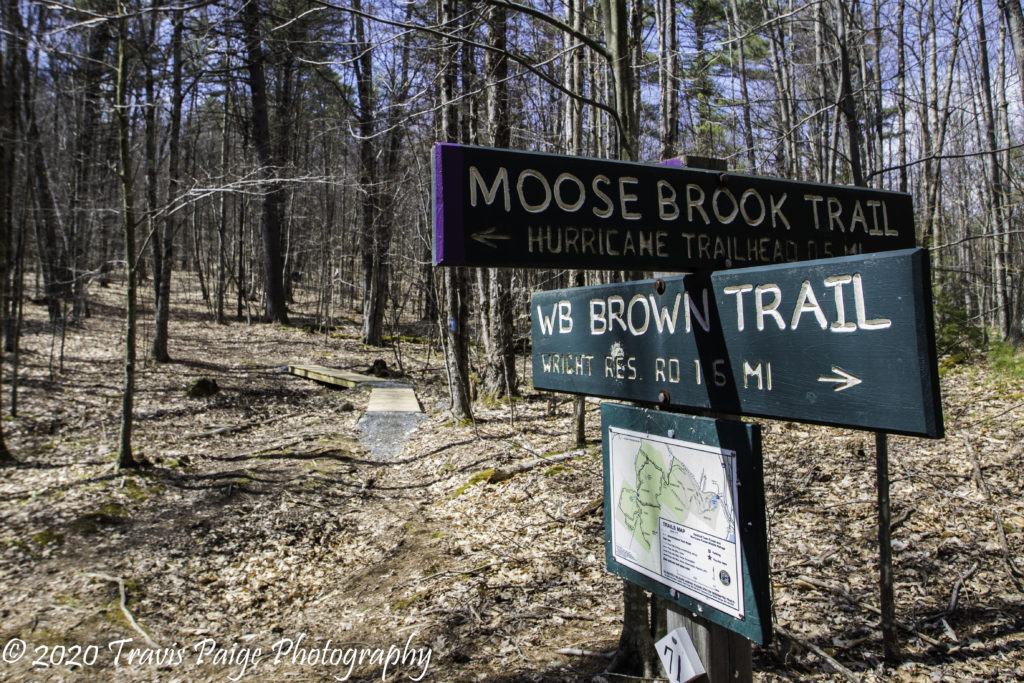 Hurricane Hill in Hartford has a little bit of everything in a small package. Large enough to get a nice long ride in, but small enough that you will not get lost. The main parking area is centrally located, so you can easily go back for lunch or quickly get back to your vehicle if there is an impending storm or you forgot something. Throw in some natural single and double track trails, a few reservoirs, hills and you have yourself a beautiful afternoon.
Trailhead:
Reservoir Road
Location: Hartford, VT
Acreage: Approx. 423
Number of Trails: 30+
Miles of Trails: 12.5+
Skill Level: Novice to Intermediate
Features: Reservoir, brooks, and old tower.
Related Links:
Trail Map
Hartford Vermont Conservation
The Oak Hill and Trescott Lands adjoin each other, and both offer an abundance of easy to intermediate flowing trails. At Oak Hill the singletrack trails are oldies, but goodies and some of the trails double as X-country ski trails in the winter. They do go through many open fields and grass, so watch out for ticks trying to hitch a ride and make sure to carefully check yourself for them once you are finished. The trails on Trescott Lands offer a mix of doubletrack and singletrack, with most of the trails being mellow. There is a bit of a climb if you take the Knapp Road to the top. These are great trails for beginners and a family-friendly ride.
Trailheads:
Trescott Road
Dogford Road
Storrs Pond
Location: Hanover, NH
Acreage: Approx. 1000
Number of Trails: 29+
Miles of Trails: 29+
Skill Level: Novice to Intermediate
Features: Reservoirs, open fields, and Storrs Pond Recreation Area.
Related Links:
Oak Hill Trail Map
Trescott Water Supply Lands Map
7. French's Ledges and Farnum Hill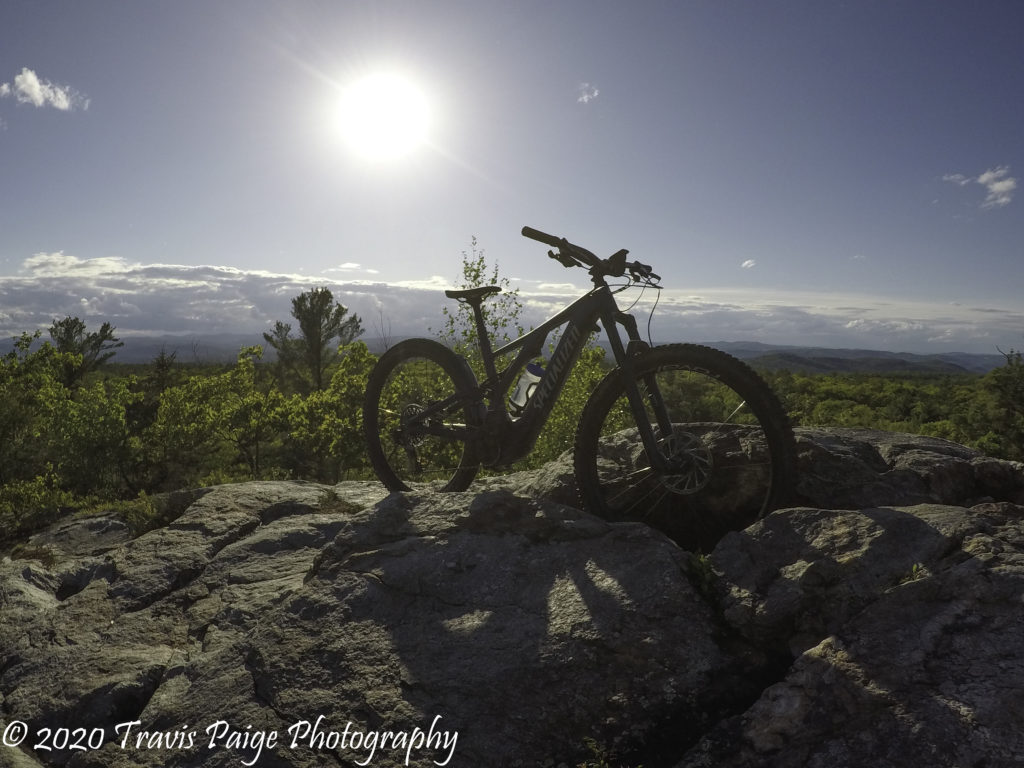 The French's Ledges and Farnum Hill Trail Network are probably one the best in the Upper Valley and is my son's favorite. It has a nice winding double track to get you to the top and there are 360-degree views from the ledges. There is also the old KUA ski hill to explore and the option to take a dip below the Meriden Covered Bridge, a popular swimming hole.
On the other side of Columbus Jordan Road, there is another trail network on Farnum Hill. New trails have been built there recently. With this, comes unmarked trails, so there is some adventure to see where they go and also some Class VI roads to explore.
Our favorite trail is the Secret Trail which gives you quite the rush coming down off the hill. I recommend using the school or Columbus Jordan (North) trailheads.
Trailheads:
Plainfield Elementary School
Columbus Jordan Road (North)
Columbus Jordan Road (South)
Colby Hill Road
Sanborn Road
Location: Plainfield, NH
Acreage: Approx. 143+
Number of Trails: 20+
Miles of Trails: 12+
Skill Level: Mostly novice to intermediate with a few expert trails
Features: Great views, old ski hill, Blood Brook, and a swimming hole nearby.
Related Links:
French's Ledges Trail Map
French's Ledges Trail Map (outdated)
Farnum Hill Trail Map (outdated)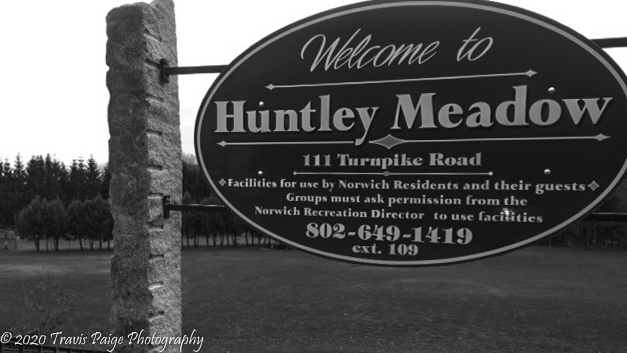 A great place to bring the younger folk. A singletrack trail that loops Huntley Meadows and includes a small pump track located behind the baseball field. It has several rollers and three berm corners. The parents (if they are not riding) can enjoy a pleasant stroll around the meadow.
Trailhead:
Huntley Field Parking Lot
Location: Norwich, VT
Acreage: Approx. 52
Number of Trails: 1
Miles of Trails: .7
Skill Level: Easy
Features: Playing fields, Bloody Brook, and pump track.
Related Links:
Trail Map