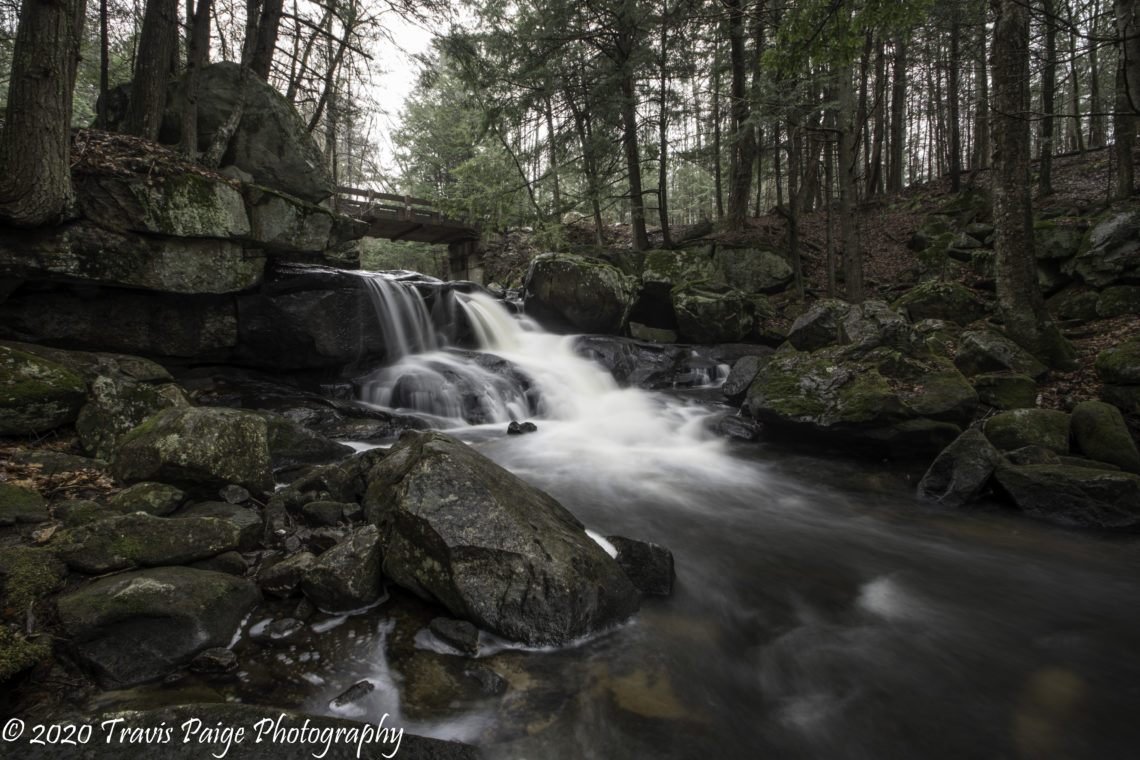 Bicknell Brook in a Cold Rain
As the Nor'easter was moving in on Saturday, I decided to venture out to Bicknell Brook along the Collete Trail in Enfield, NH. The temperature was hovering around freezing with rain as I arrived. I brought two umbrellas, one mounted to a tripod and the second one to keep my camera bag dry. I was there for about two hours setting-up at two locations. By the time I left, it was blowing snow, I was wet, and my fingers were numb.
With the shots being long exposures, there is no visiable rain of snow in the images.
Winter is Finally Here...